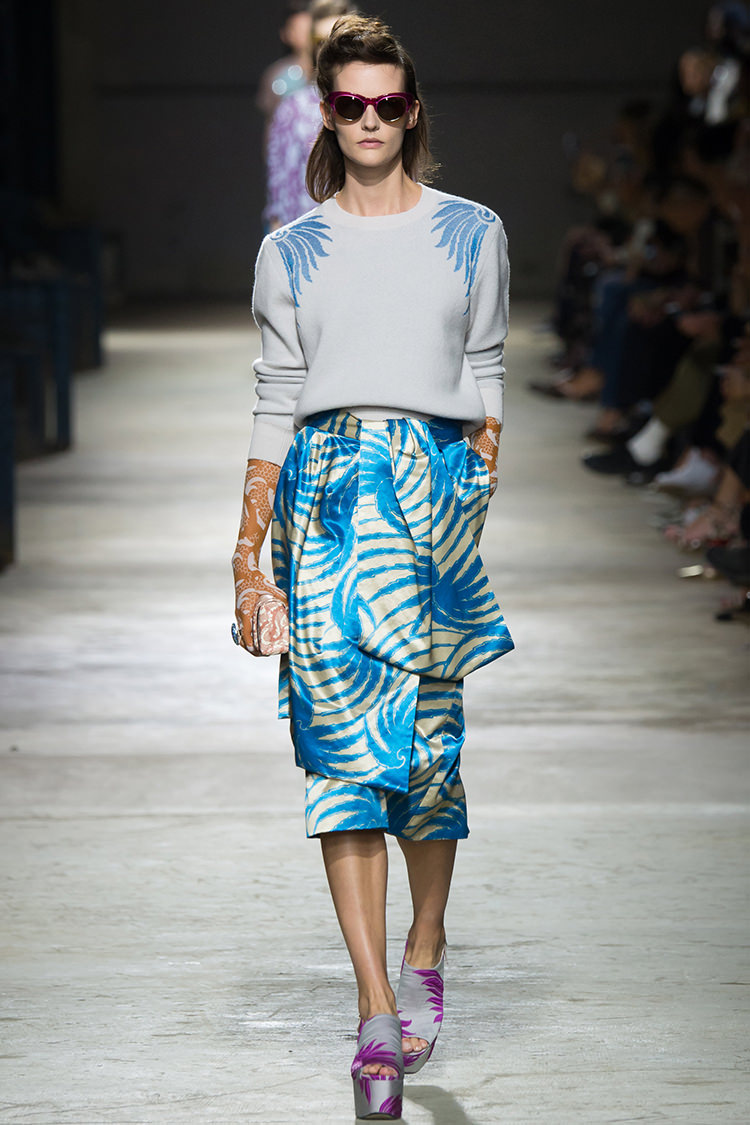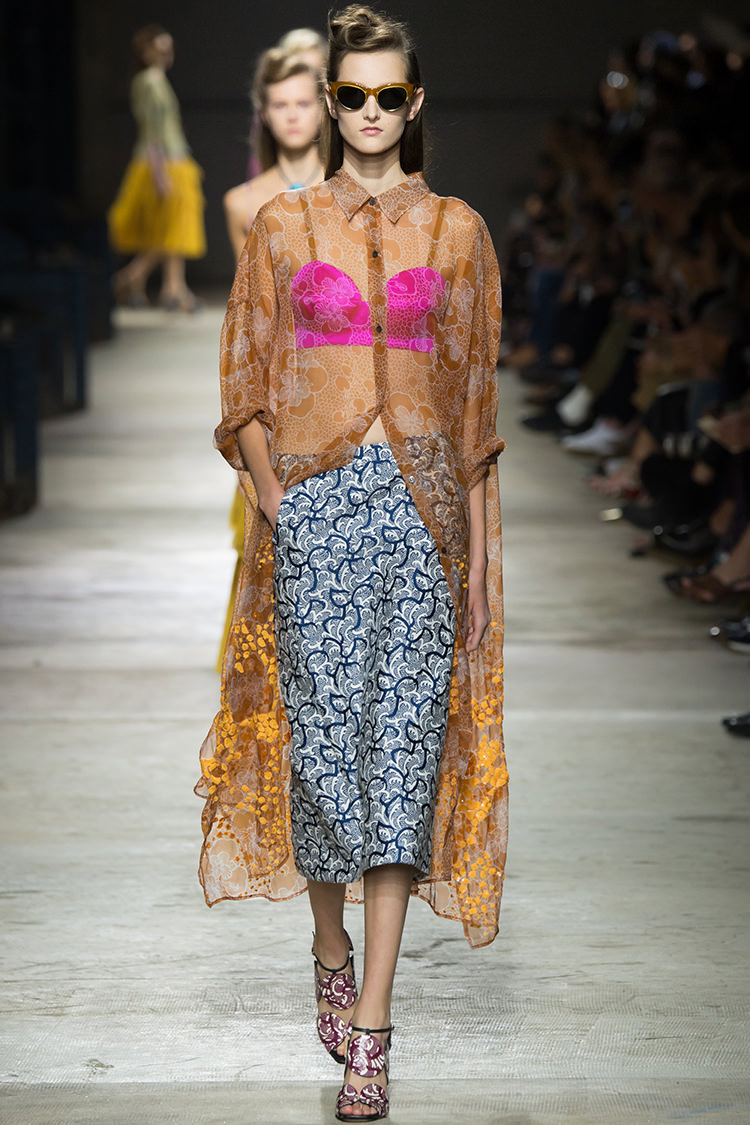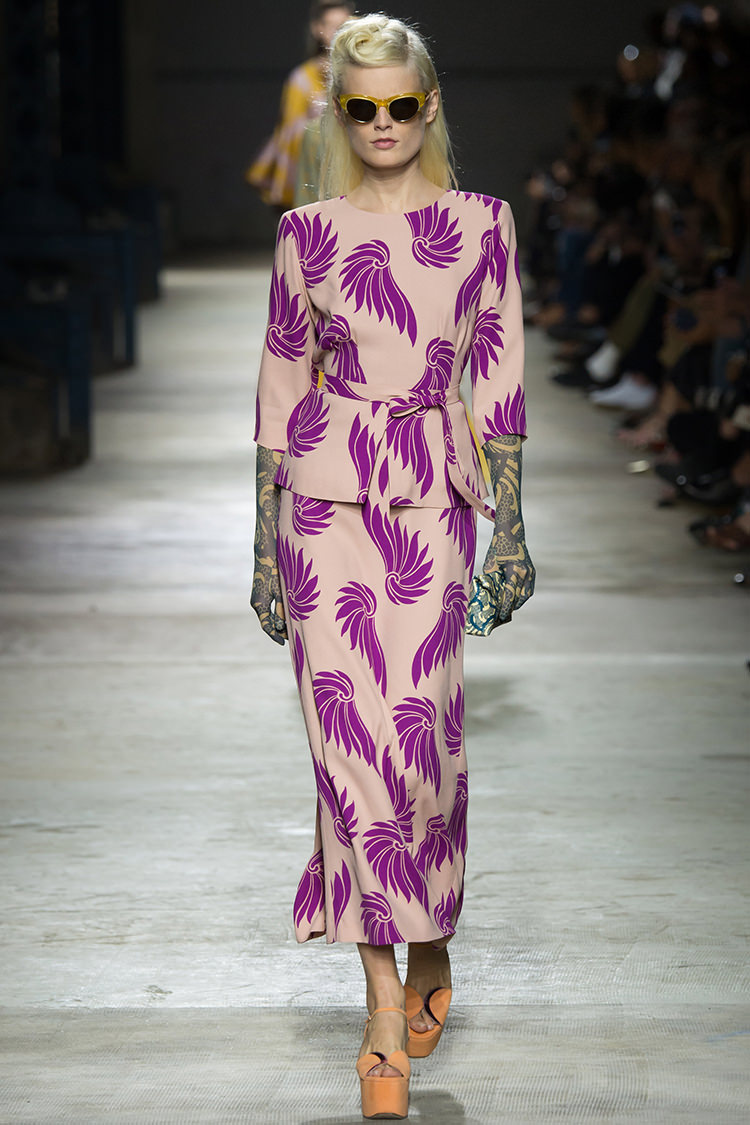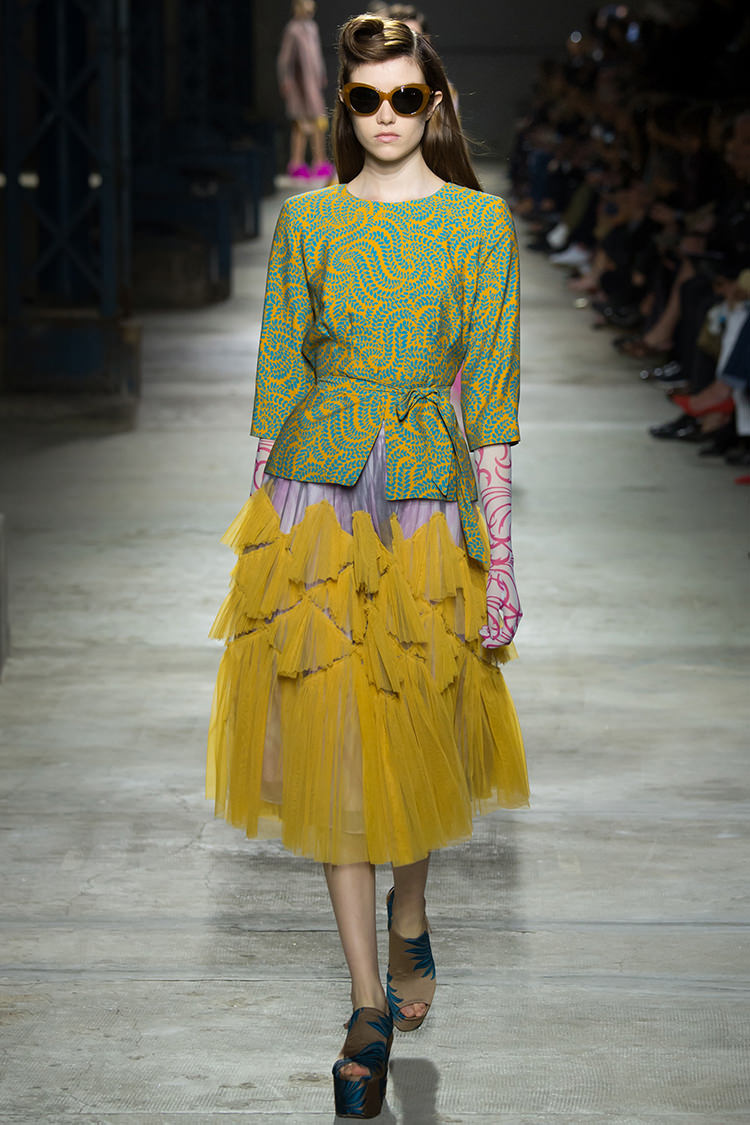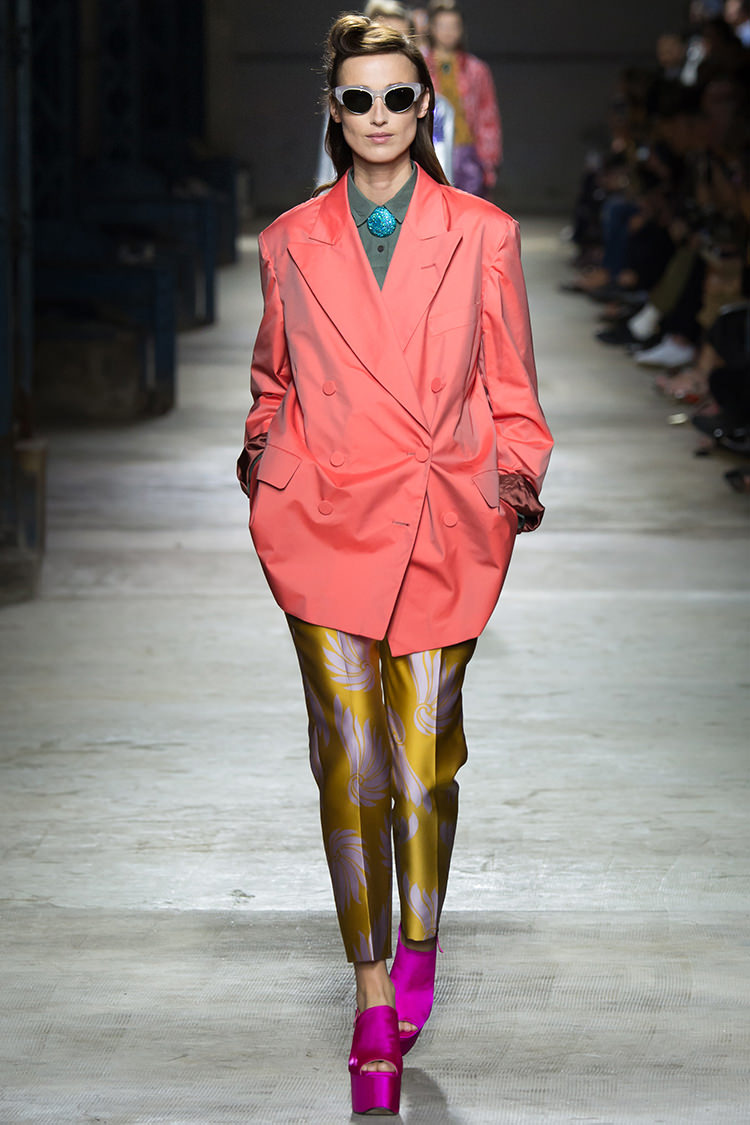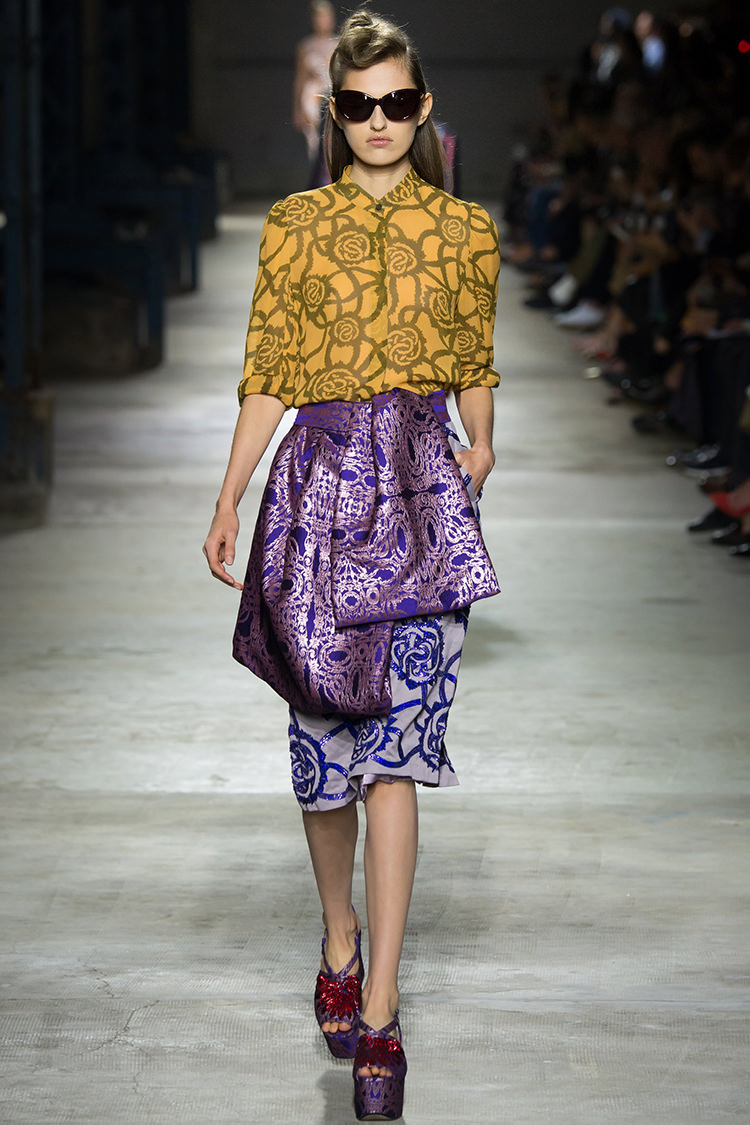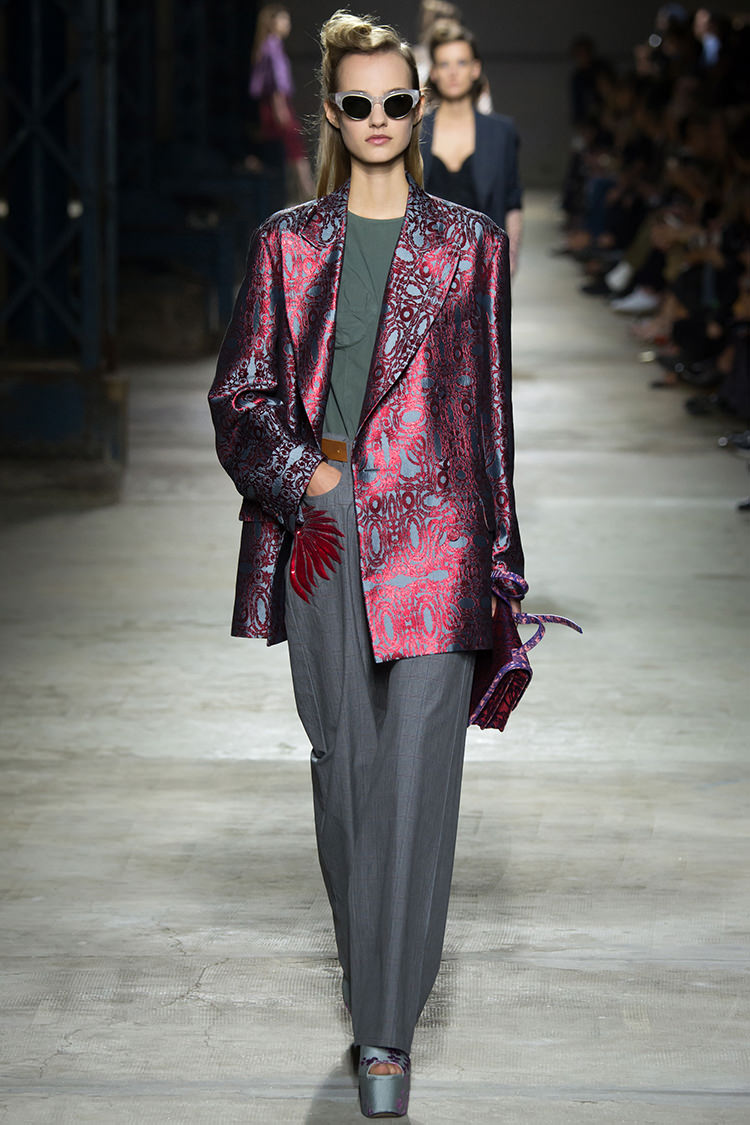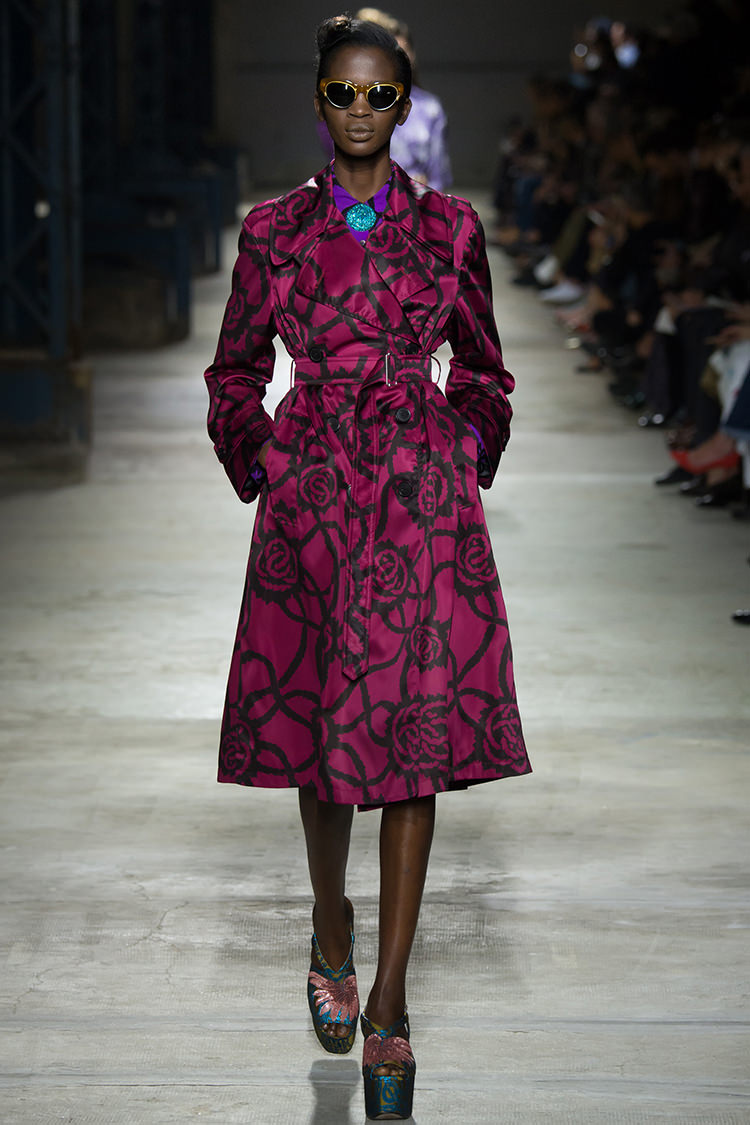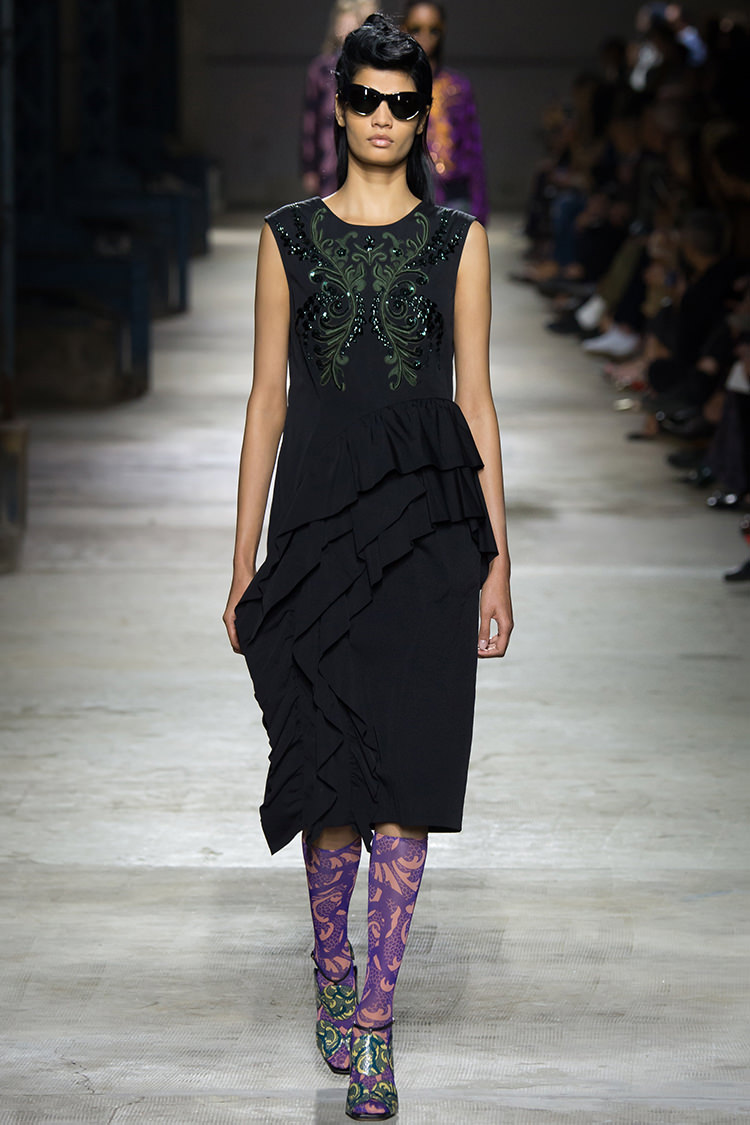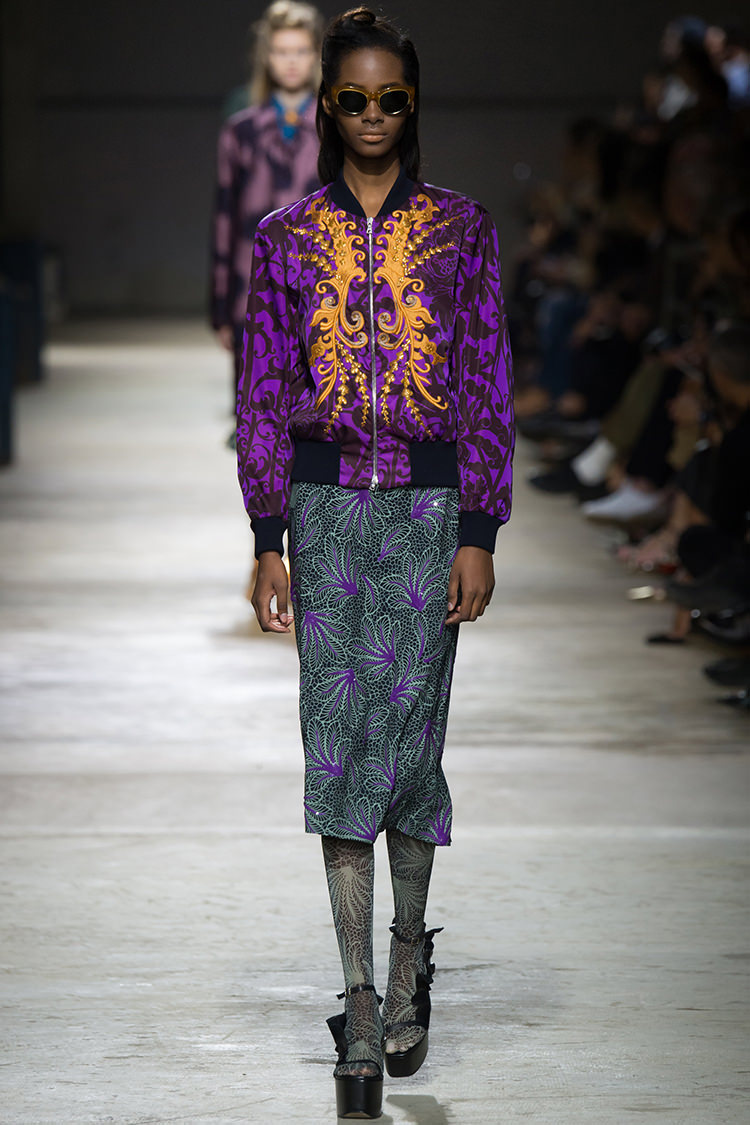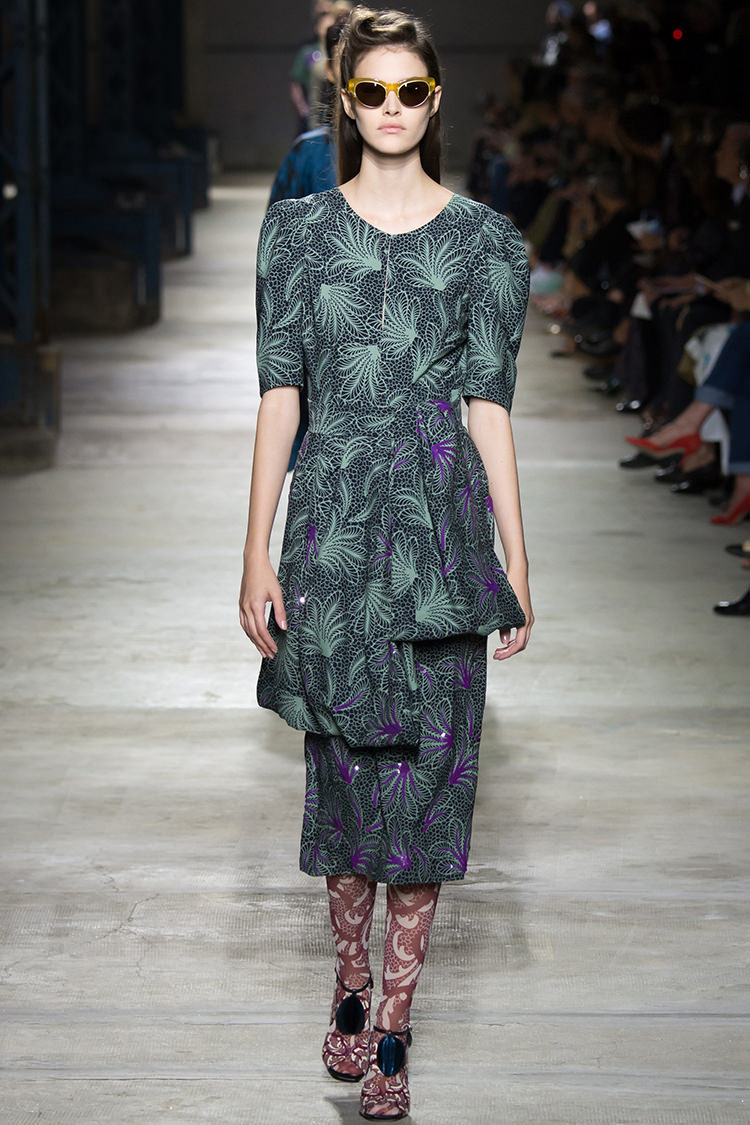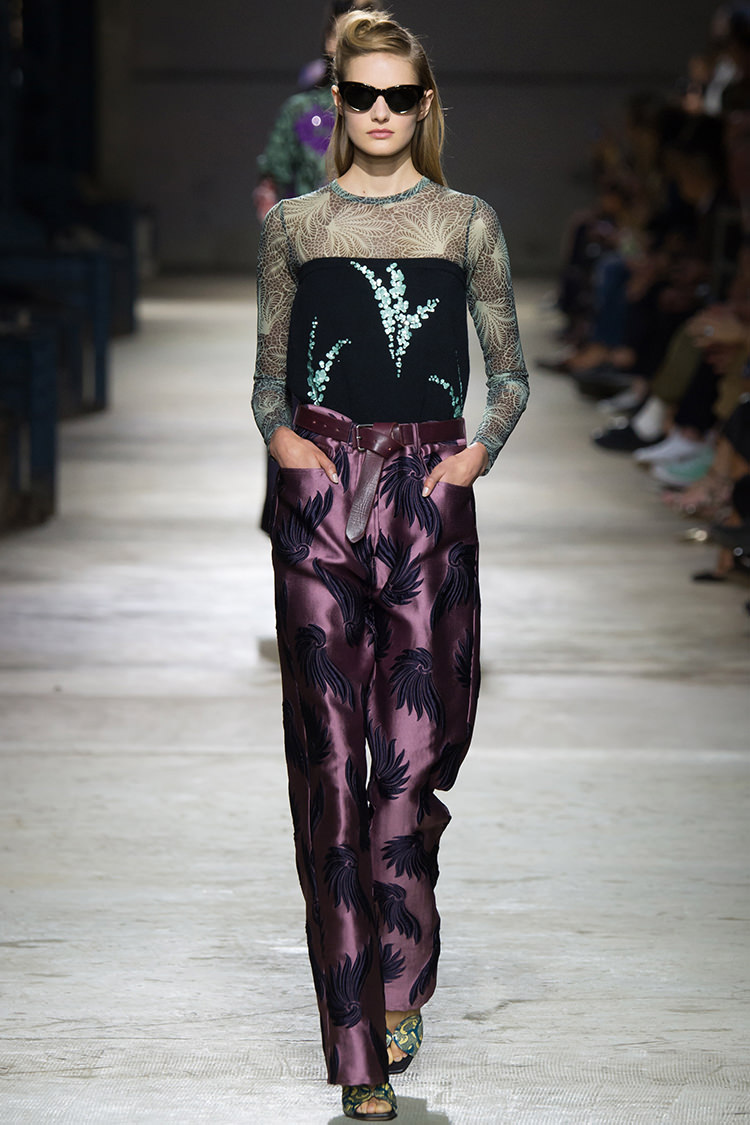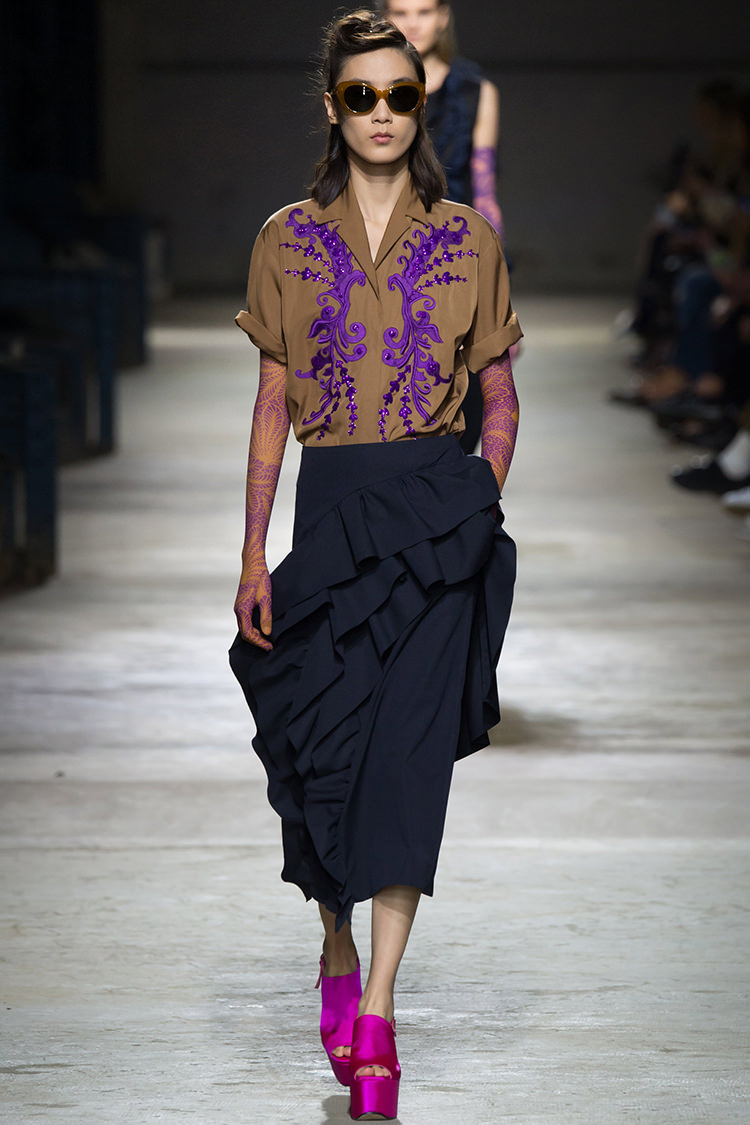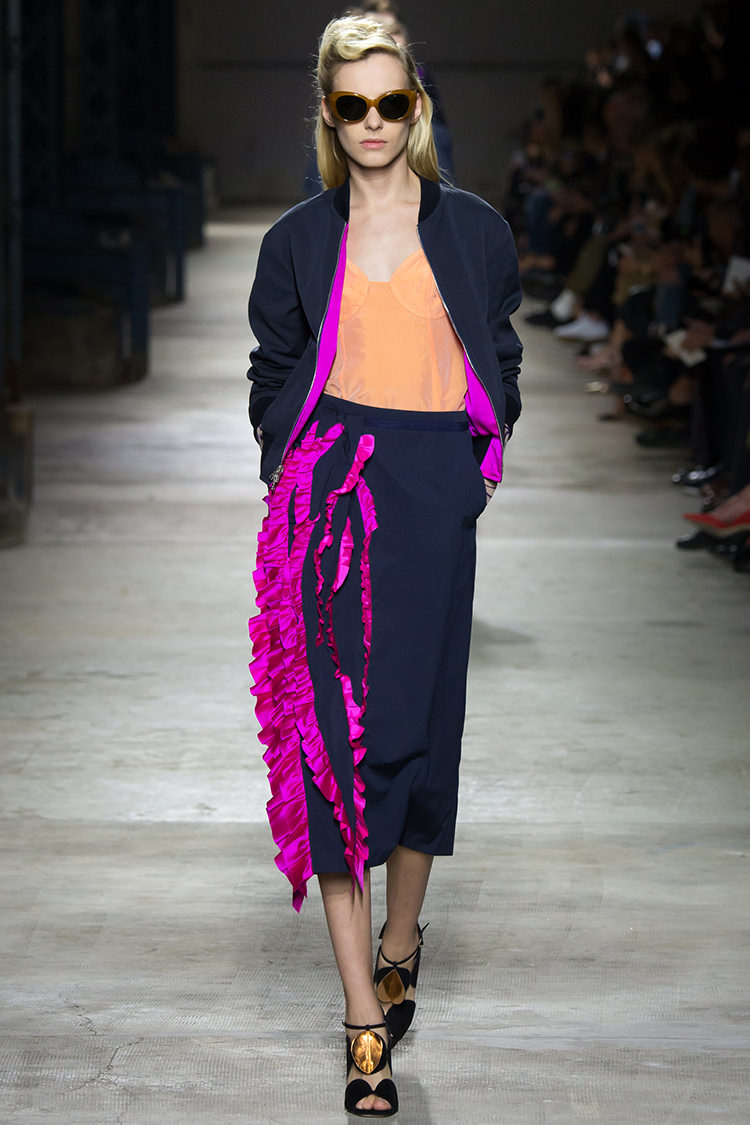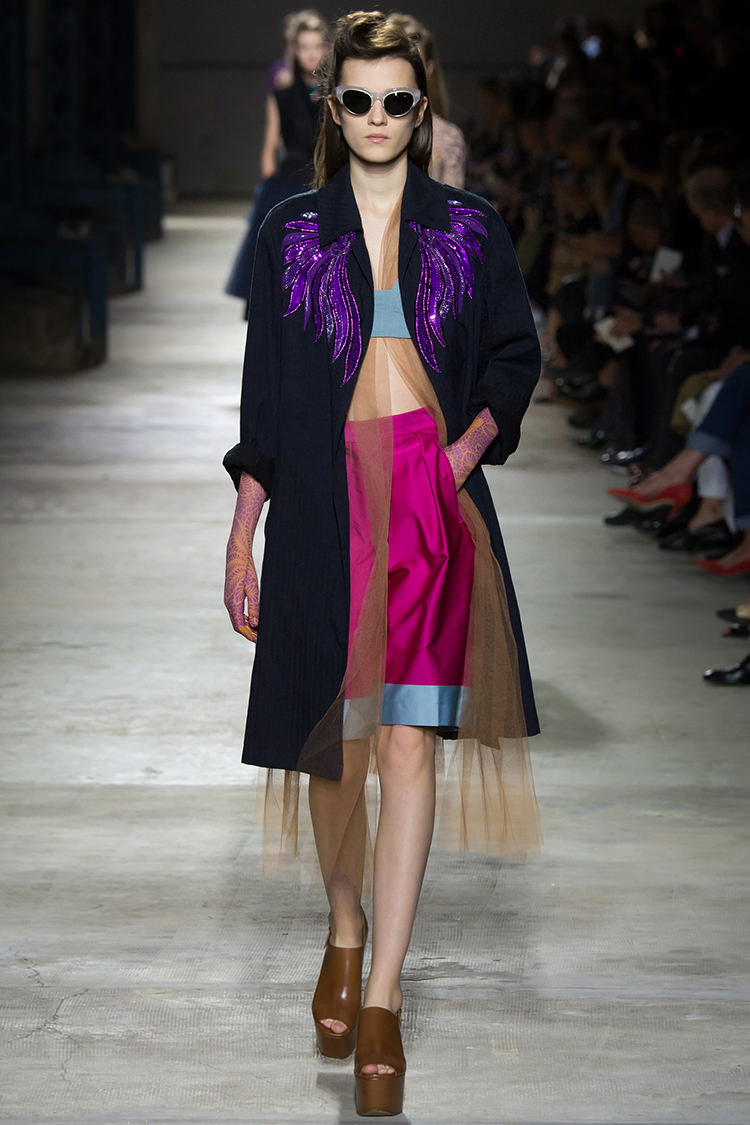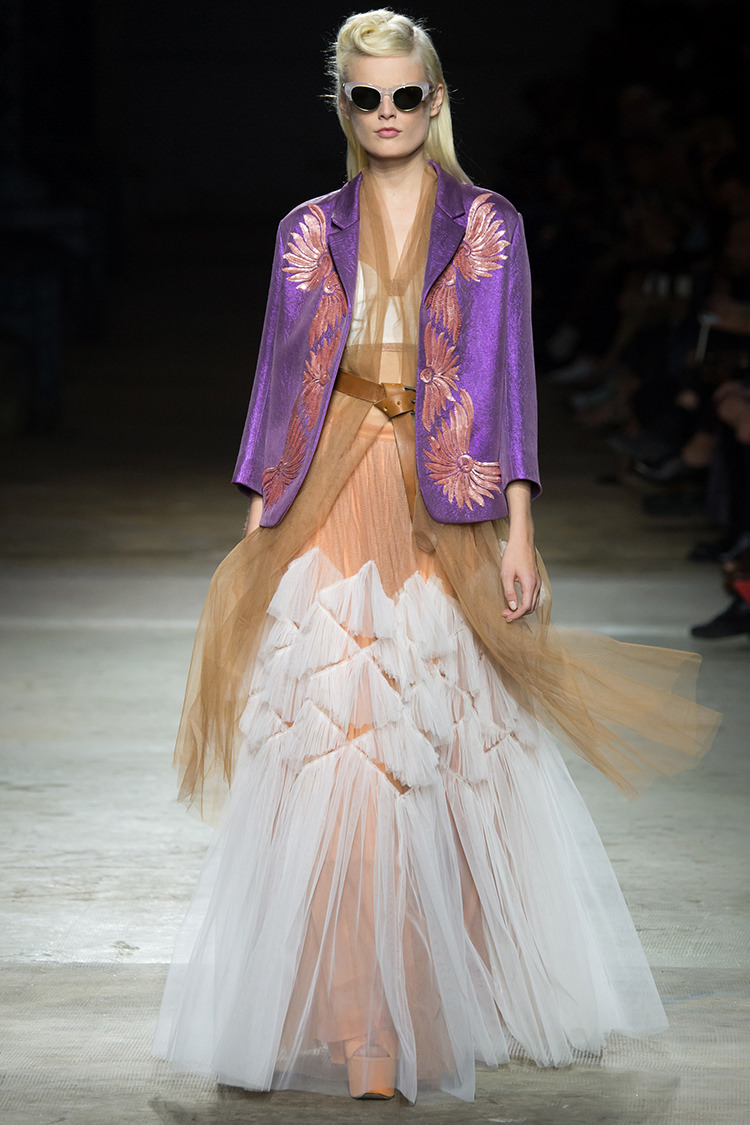 Looking through Dries Van Noten's Spring 2016 collection is a bit like entering a magical forest, or inside the jewellery box of a flamboyant movie star. Shiny fabrics and exquisite prints, bright colours and clashing colours, bold structures and fantastic embellishment – it's eclecticism that characterises this collection (and in fact Van Noten's eponymous label). And that's precisely what the Belgian designer set out to do – to design a range of clothing for someone "flamboyant". "For me that was the starting word of this collection," he says, "that she enjoys life, she wears and she dares."
Bold, unique, and rather fabulous are the embroidered coats in light blue and navy blue, ankle-length trousers that reflect the light, full skirts and tamer skirts, tops in glorious shades of pink, purple, mustard and aquamarine, gloves – a nod to the fashion of the 1940s, and patterns upon patterns – some that spread to the models' bodies.
In some ways you could say it's an expected collection from Dries Van Noten – out there and full of colour, but that would be to miss the magic. The Spring 2016, while definitely at home with the brand's previous 20 years of designs, is entirely new; it – impressively – serves up a whole new set of colour and fabric combinations, ways of mixing colour and material. Dries Van Noten has a way of working and thinking about design that is entirely his own and quite incredible, letting material and shape play together to drive the design, finding new ways of applying colour and mixing them by giving chance and experimentation centre stage. Rather than an after thought, colour, for example, often drives the design entirely, starting with a shade Van Noten lets it evolve so that it in the end it is largely responsible for bringing to life the garment. Fabric, which is sourced from as far as Tokyo and Calcutta, he applies in chic, elegant design; letting forms come into being over time rather than following a drawing; takes inspiration from anywhere and everywhere, at any time. In a word, it's imagination at its very heart.
As is clear from this stunning collection, process is just as important – if not more so – than the final product, because that is where the magic happens.
Credits: Dries Van Noten via Vogue
Photography: Yannis Vlamos