Richard Shapiro on creating his dream homes in California
Richard Shapiro's two glorious residences in Los Angeles and Malibu echo faraway places and allude to generations of cultivation…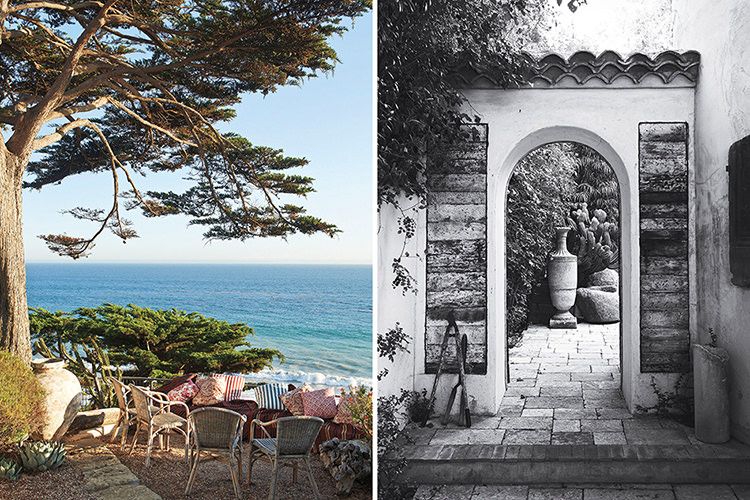 Richard Shapiro is a man of many talents and passions. Artist, curator, collector, antiquarian, designer, tastemaker, retailer… He is the absolute authority on art and antiques and offers a distinctly European sensibility to his creation of homes and gardens that are visionary, luxurious, transcendent while being edited with a refined elegance.
Past Perfect: Richard Shapiro Houses and Gardens, an enchanting new coffee table book published by Rizzoli, focuses on his 30-year journey bringing to life his two magnificent California residences.
The first home, located in the quiet residential L.A. neighbourhood of Holmby Hills, is a 1920's Hispano-Moorish house that Shapiro has transformed into the image of a Florentine Villa, with vast gardens and treasure-filled rooms. The second, perched above the Malibu coastline, was designed and built to convey a French Moroccan vibe where villa meets riad, and is affectionately known as Tangier Outlook.
Shapiro comments in the book, "The houses reinvent the ambiance of distant places I love. Both are fictions crafted and composed to allow for the suspension of your awareness of time and place. They are transcendent — imbued with qualities so authentic in appearance, spirit and mood that their true age and locale cannot be discerned. There, in either house, you really do live in a different, better world."
Shapiro has an innate ability to marry the old with the new – a hint of European aristocracy with an all-American ease. There is an effortless connection of home with garden; a facilitation of the good life; an illusion of former generations and centuries-old spaces.
This book is not a reference on interior decorating of residential homes and gardens. It's about creating an environment entirely from one's own fantasy. It is in fact, about living the dream.
Credits: Richard Shapiro Studiolo via 1stdibs Introspective Magazine
Photography: Jason Schmidt