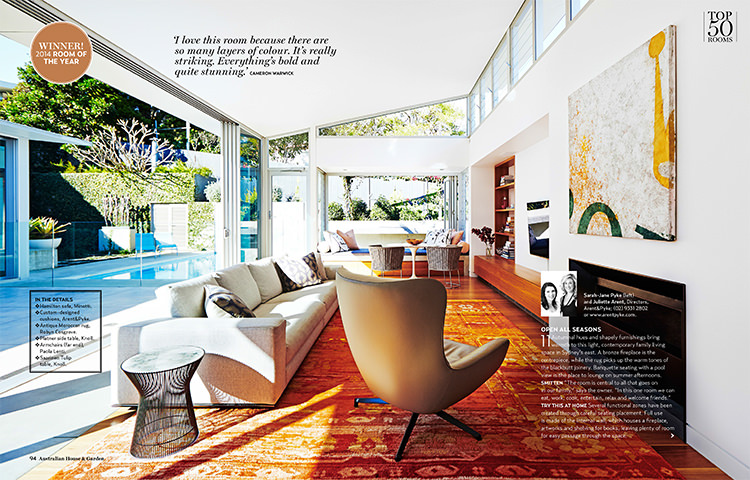 On Friday of last week Arent&Pyke were truly honoured and proud to receive the Australian House & Garden 'Room of the Year 2014′ award for the Pavilion House! The Pavilion House joins 49 other rooms in House & Garden magazine's annual November issue (out now!) of this year's Top 50 Rooms.
Hosted at the very delicious, Alpha Restaurant, Arent&Pyke were overjoyed to share a table with the House & Garden team, respected colleagues and fellow award winners! Thanks go to editor-in-chief Lisa Green, for continually providing Australians with a well-respected and practical magazine for readers who, like us, are truly passionate about the way they live in their homes.
The Pavilion House was a hugely rewarding project for Arent&Pyke and endless thanks go to our delightful clients, our builder, our joiner and all involved to make this wonderful home the 'Room of the Year'!
Credits: Photography by John Paul Urizar for House & Garden