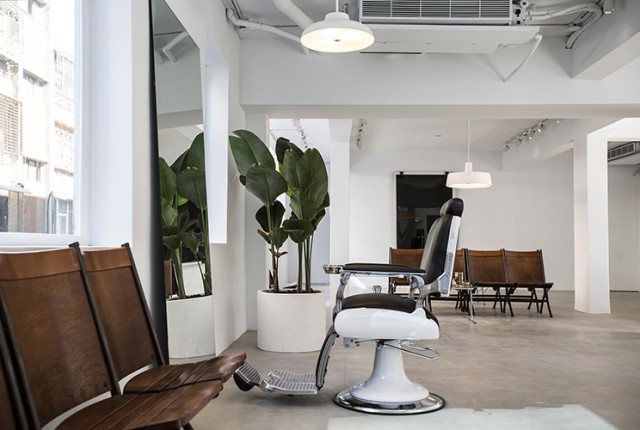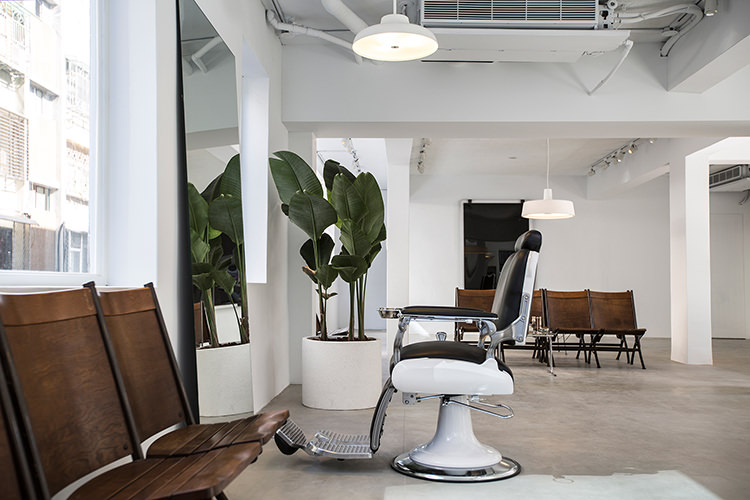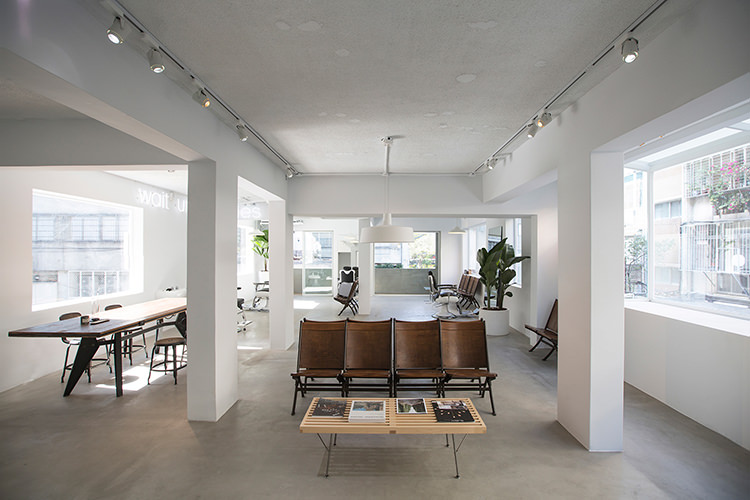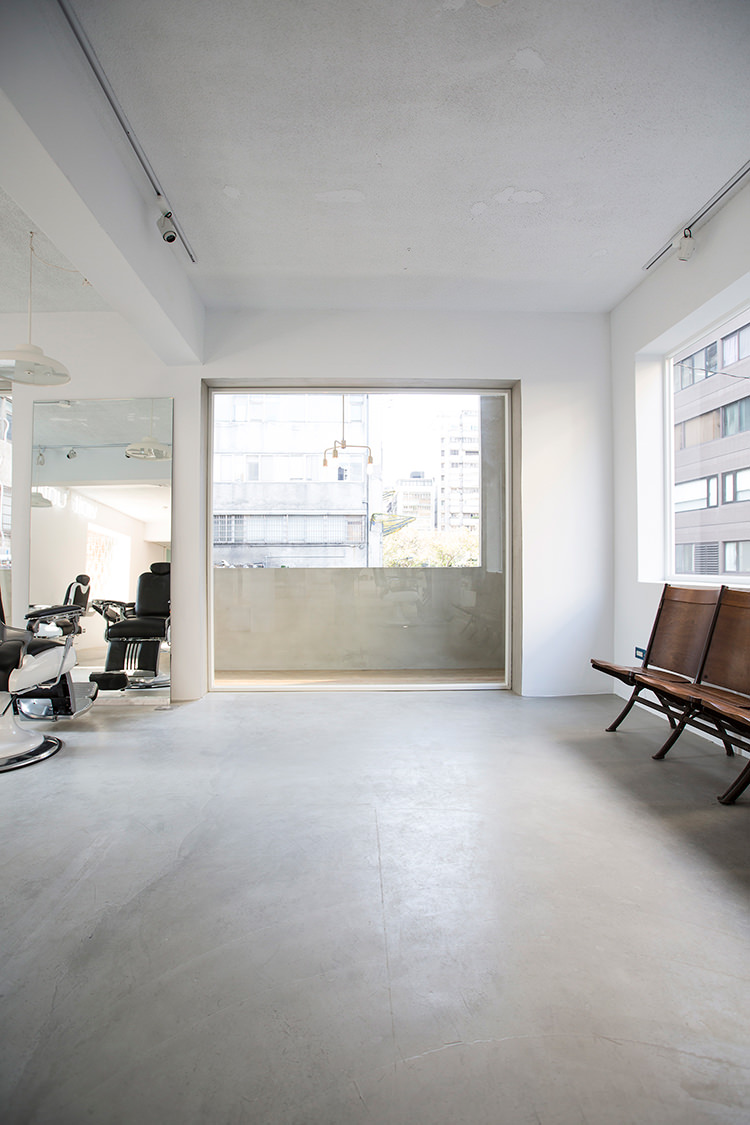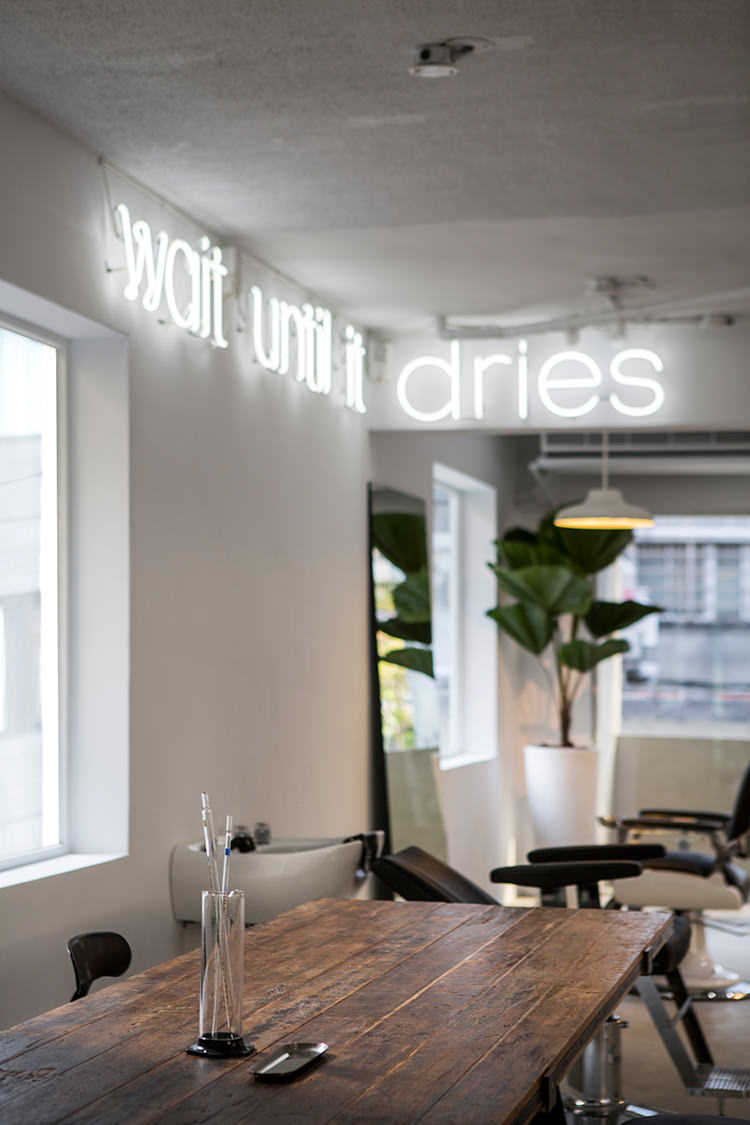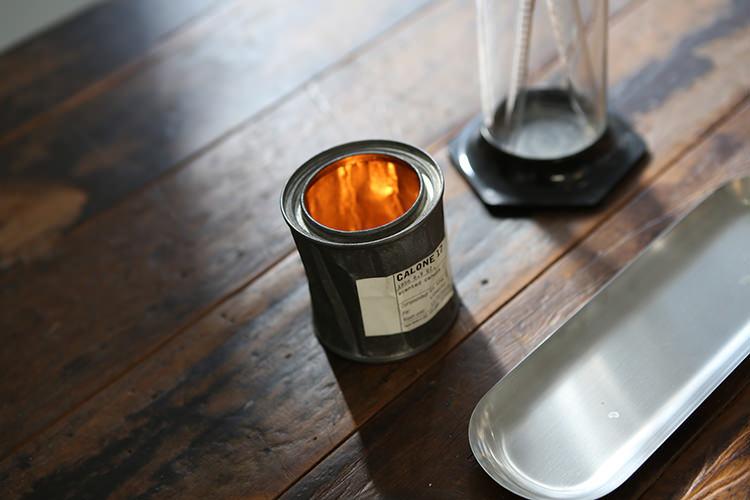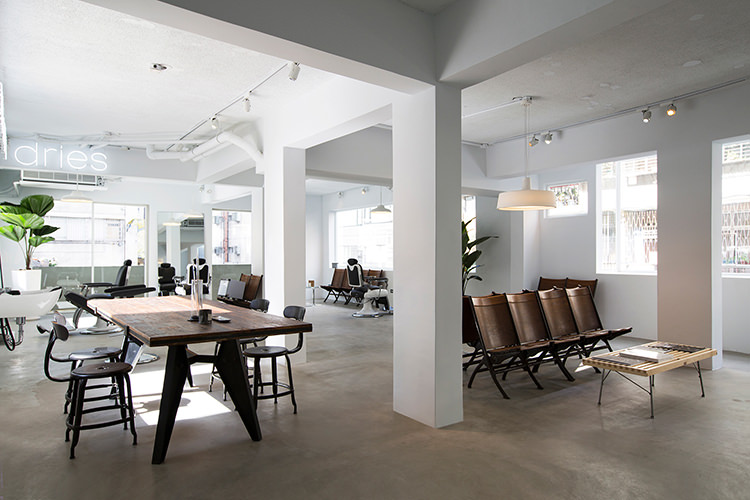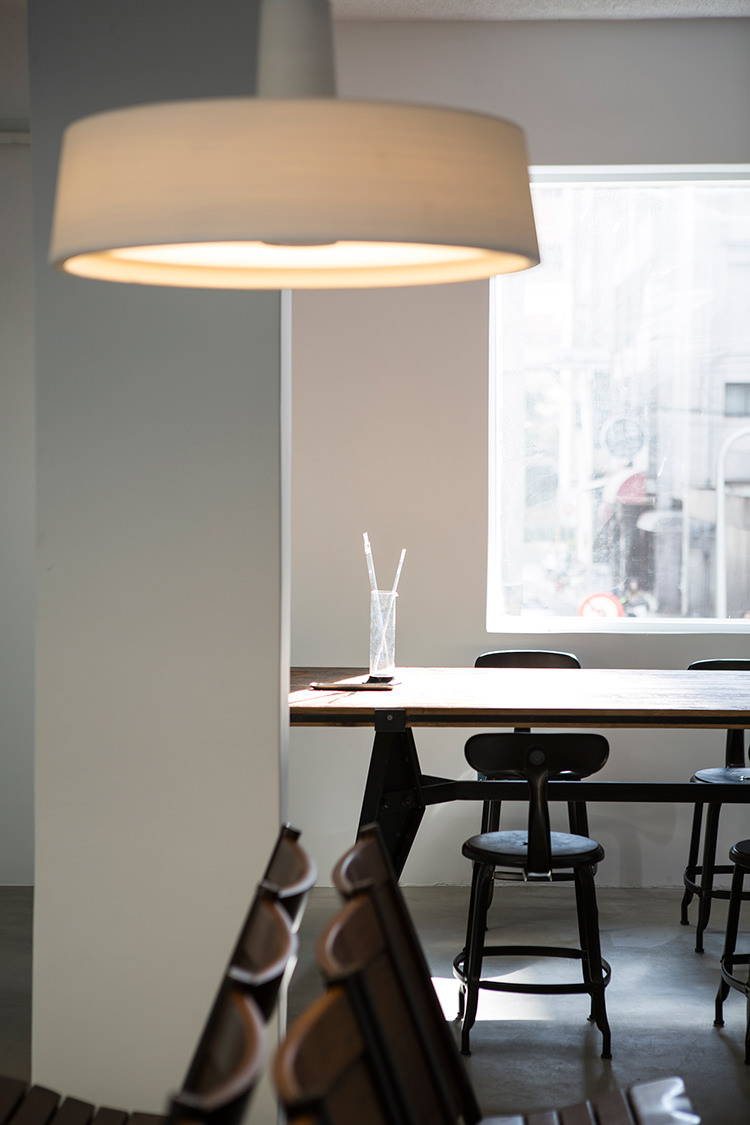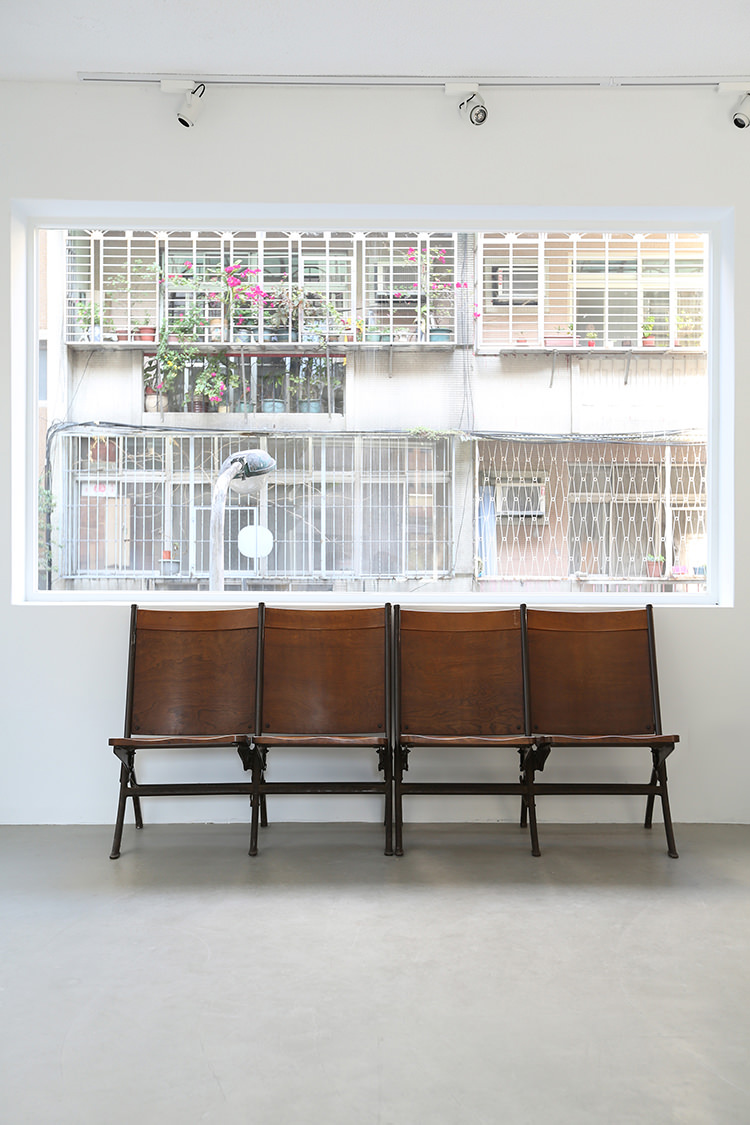 'Sculptor Barber' in Taiwan perfectly marries the nostalgic with minimalism. For the well-heeled gentlemen it is a sanctuary of serenity where men preen for the benefit of us all. Hats off to them!
Gallery-esque bones and walls of windows allow generous light to flood in creating a zen base. Lean-to panes of mirror and neon font offset saddle leather, dark timbers, and the classic comfort of traditional barber chairs. The added touch of banana palms and ficus fig trees give the space a punch of colour and organic energy, while Rubn 'Vox' pendants in brass and etched glass add just the right amount of masculine adornment.
Thumbs up to 'Union Atelier' for creating a well-rounded grooming salon for the 21st century man!
Credits: Union Atelier