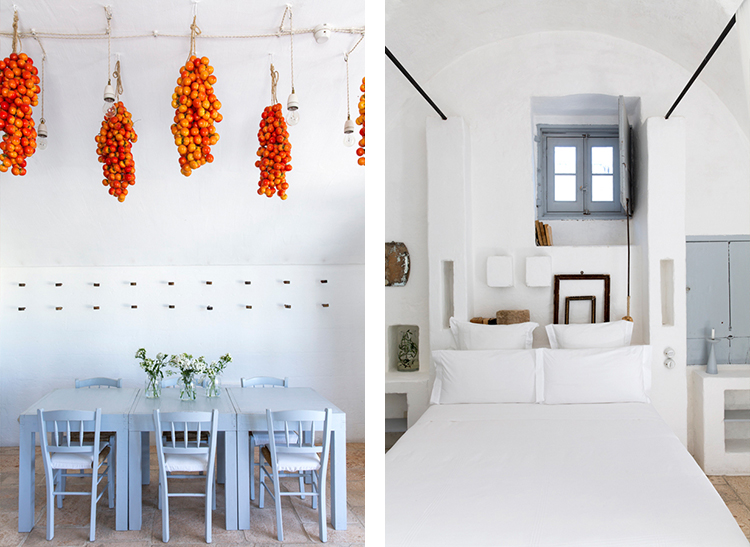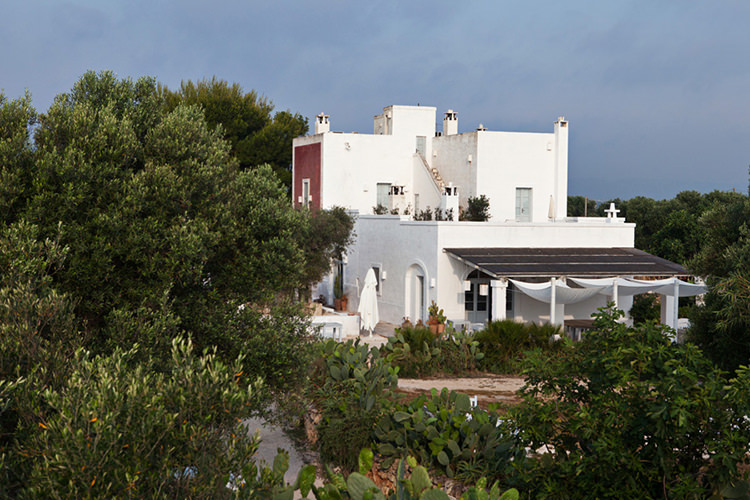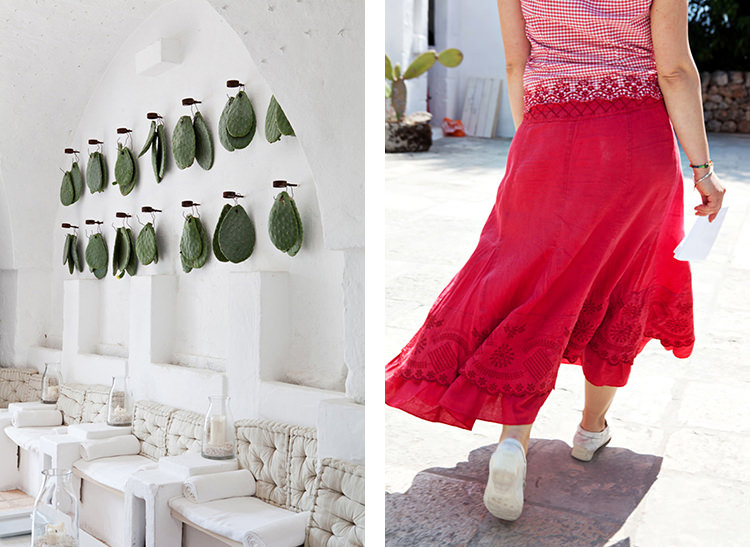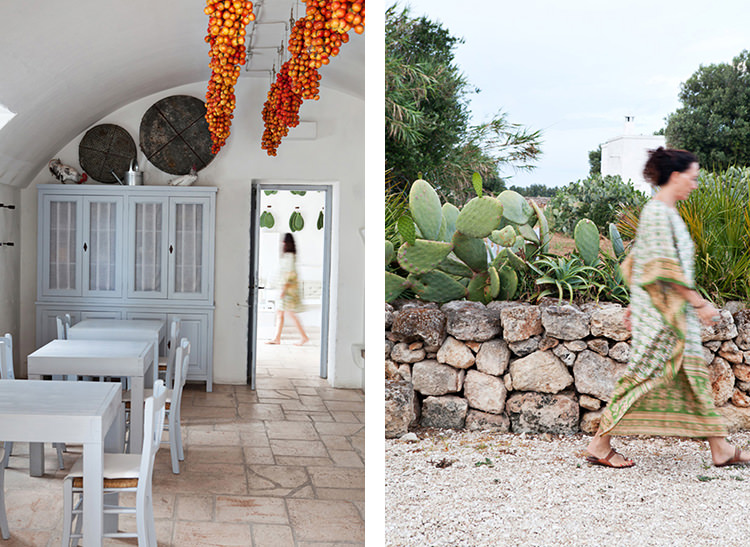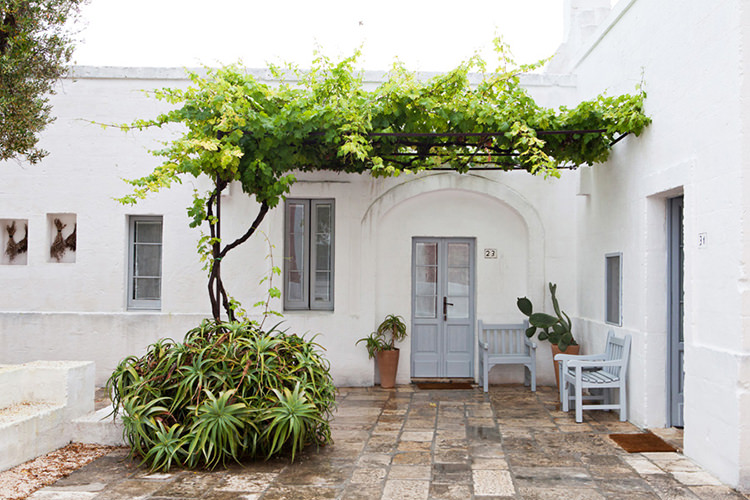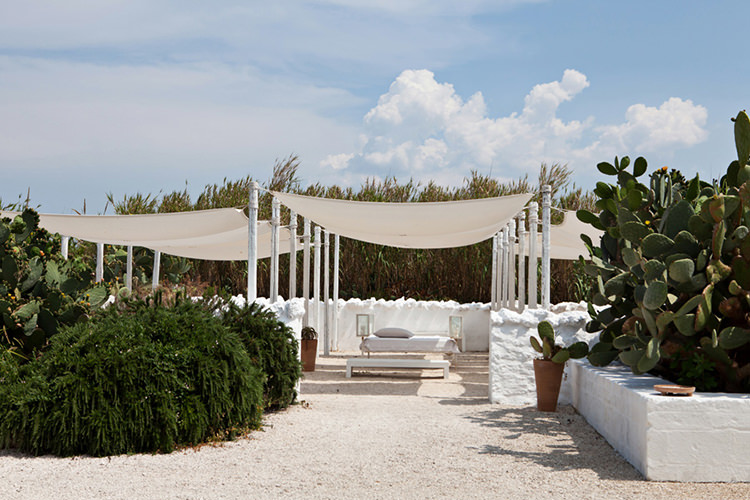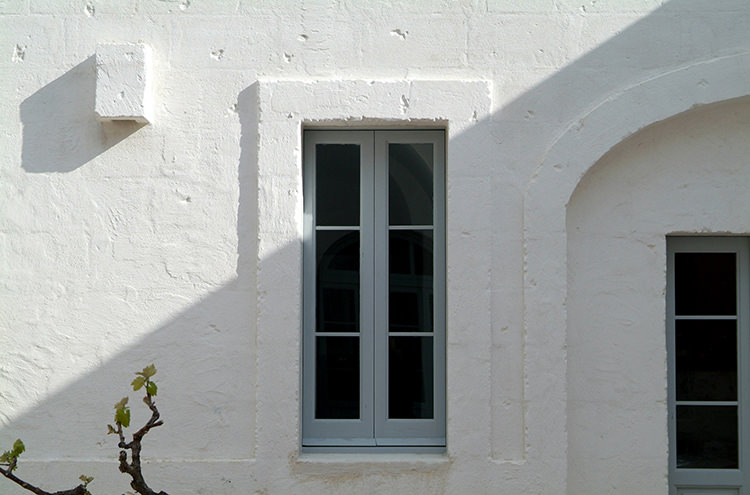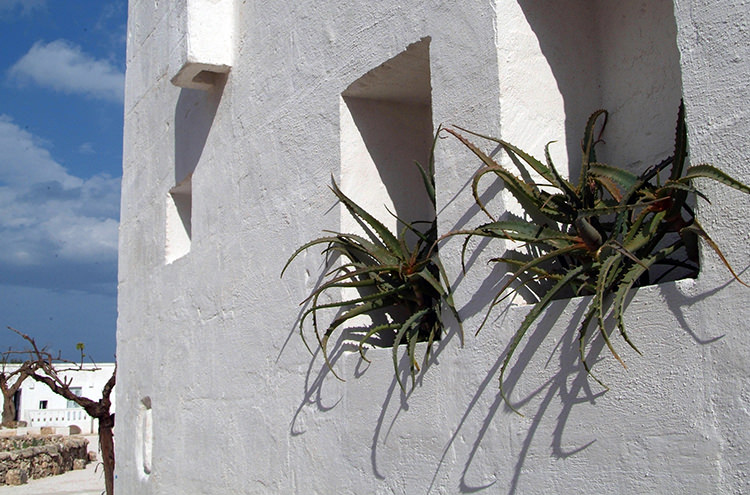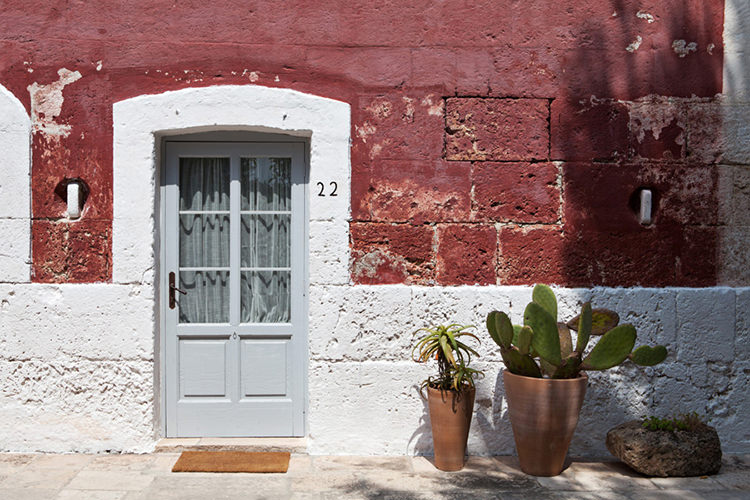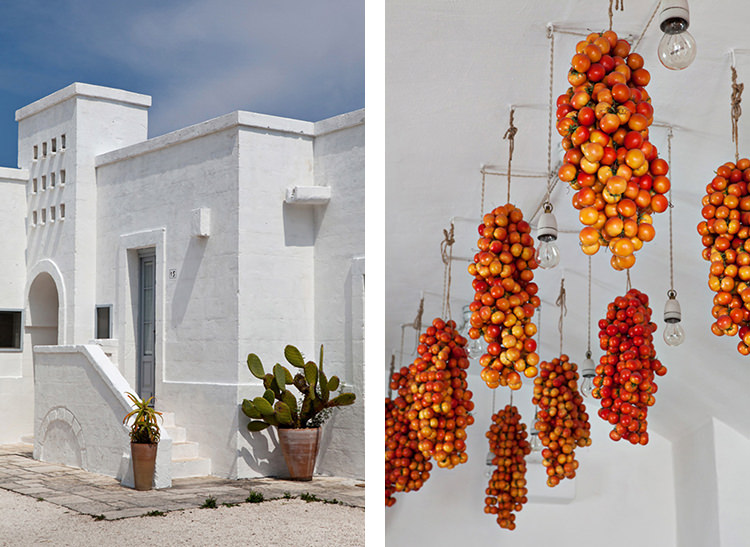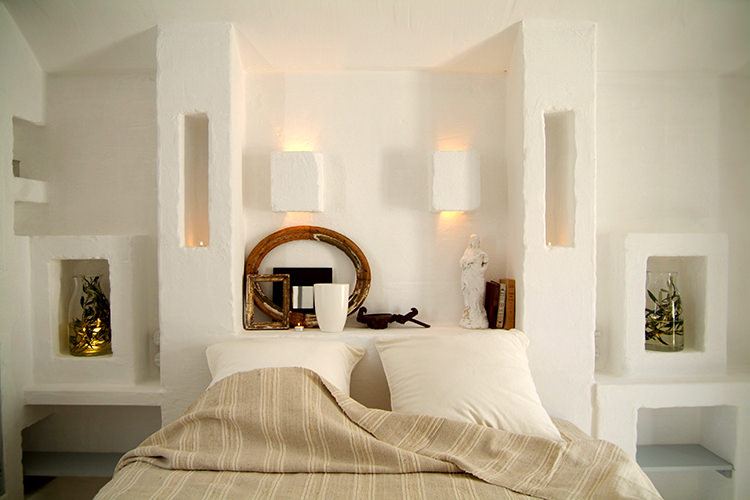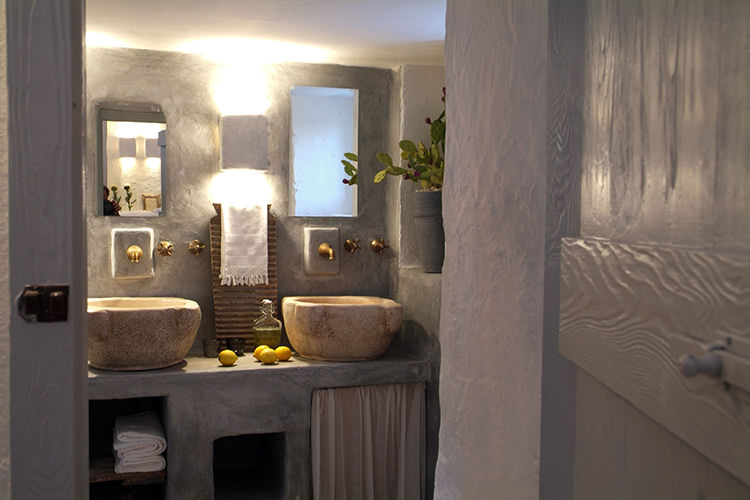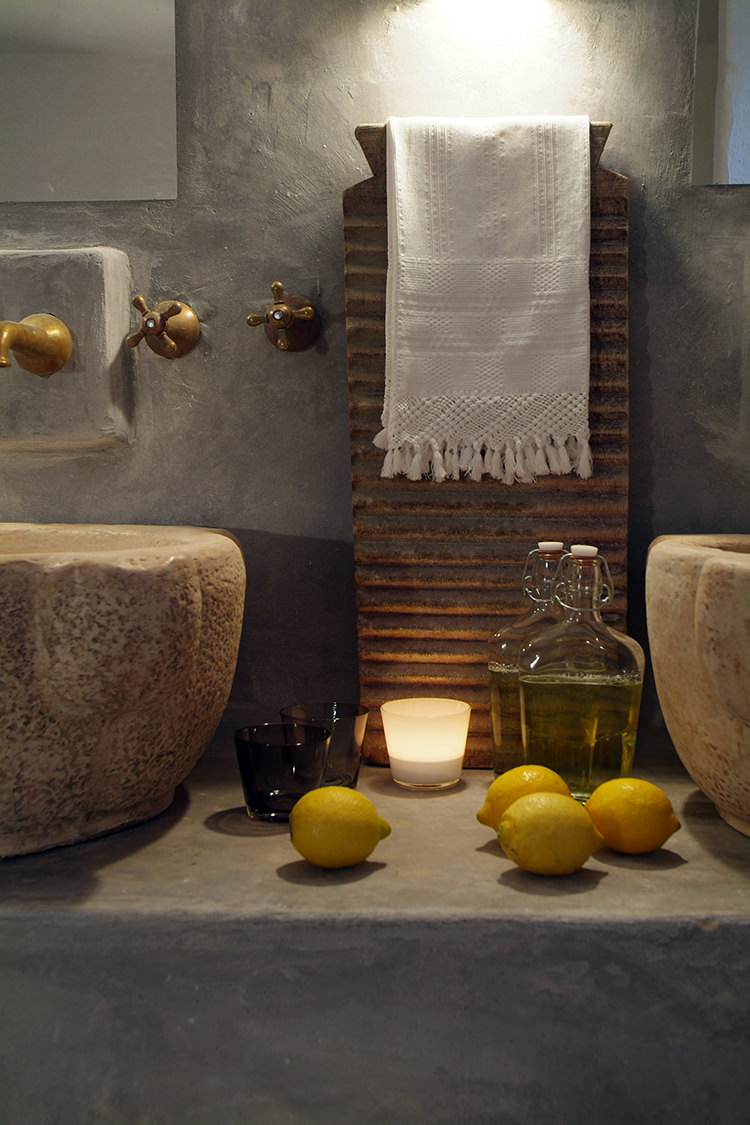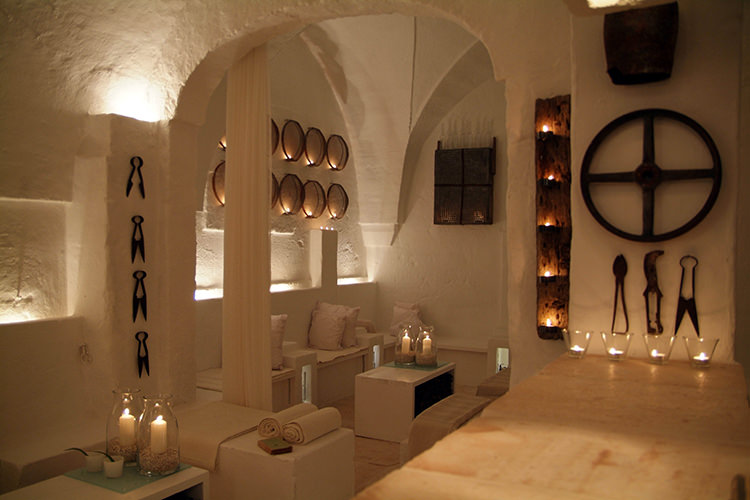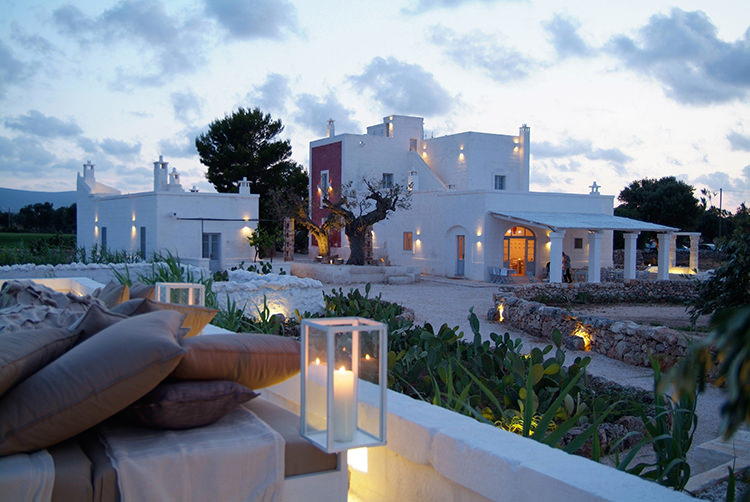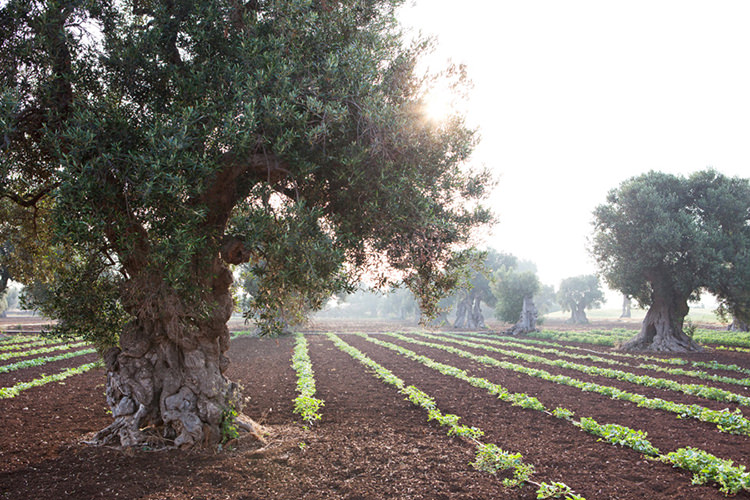 It is the quintessential white washed walls, with their rich textures and vernacular forms, that make for the perfect backdrops to the regional objets d'art at the Masseria Cimino. A rustic, beautifully restored, and lovingly-curated guesthouse in Puglia, Italy, this family-run haven is full of history. It's stone building blocks date back to 6th century B.C., recycled in the 1700's to build this extraordinary farmhouse's perimeter wall.
The hotel is honest and authentic, its fabrics simple, bed linens crisp, bed spreads locally crafted. Vine-ripening tomatoes bountifully hang between raw lightbulbs from the breakfast room. Knobbly and knotted old olive trees and cacti adorn the garden creating an endless supply of decorative foliage to bring inside. Sun loungers are covered by simple white canvas shades, brass taps float over raw stone basins, window frames are painted a subtle shade of blue and bowls of lemons abound. Roaring open fires and candlelit rooms add to the contemplative authentic simplicity, the slowing down of pace, and the purity of time spent at this ancient abode.
Set against the backdrop of the blue yonder of the Adriatic this beauty beckons to the soul a celebration of all that is the good life.
Credits: Masseria Cimino, Carla Coulson, Project Fairytale